Panel Talk: Self Marketing and Job Hunting During The Pandemic?
---
Come join our panelist from around the country discuss how to market yourself. Let's discuss about what to expect during the job hunting process, how remote interviews are changing, and more. Find out from the experts what the recruiters are looking for.



Moderators: Lwin Maung & Min Maung
Here are our panelist from around the country:
Mark Tortorici
Mark is an expert technical sourcer & recruiter. Since 1997, he has trained thousands of staffing professionals including those at Google, Apple, Facebook, Disney, Pinterest, Twitter, Nvidia, eBay, Yahoo, Target, Samsung and many other companies. He has worked in both corporate & agency roles and has also managed staffing teams with great success.
Mark is the Founder & Training Expert at Transform Talent Acquisition. Although he trains in every aspect of the staffing process, he is known for his sourcing methods, ability to turn technical reqs into sourcing strategies, and easy to understand teaching style. Mark is also a big believer in research, learning, and technology when it comes to sourcing and recruiting. He currently resides in California with his family and also plays (vocals, piano, bass, guitar, drums, and ukulele) in two bands.
Michelle Diaz
Michelle has been recruiting in the IT space for 10+ years, and specialize in emerging technologies. Microsoft centric Software Development and Architecture, IoT, Extended Reality (VR/AR/MR) Blockchain, Data Science, AI, Machine Learning and Business Intelligence are Michelle's sweet spots.
Michelle enjoy the challenge of the hard to fill role, but loves the reward of connecting someone with an opportunity that will impact the rest of their lives.
Stephanie Lyons
Stephanie is an experienced recruiting professional with a demonstrated history of working in the information technology and services industry. She has a solid proven track record of successfully sourcing, recruiting, hiring and onboarding talent of all levels across multiple business units and sectors in both the agency and corporate space.
Eric Bohl
Eric has been in talent acquisition for over 8 years and has a focus in technical recruiting. Eric is the Manager of Recruiting at Centro. Personally, Eric is providing career coaching, interview prep and resume reviews to anyone who has been effect by Covid.
On a personal note, Eric is a die hard Cubs fan and amateur photographer!
David Marr
David Marr is a Senior Technical Recruiting and Sourcing professional based in the Greater Chicago area. He's worked for Facebook, Walmart, Walgreens and currently at Indeed.com. He has focused most of his career on recruiting for predominantly Information Technology talent for the companies he works for. Prior to working in recruiting, he worked in the IT field as a Systems Administrator, Network Engineer and holds a Bachelor's degree in Computer Information Systems. In his free time, he volunteers his time to help job seekers improve their resumes, interviewing skills and overall job search strategy.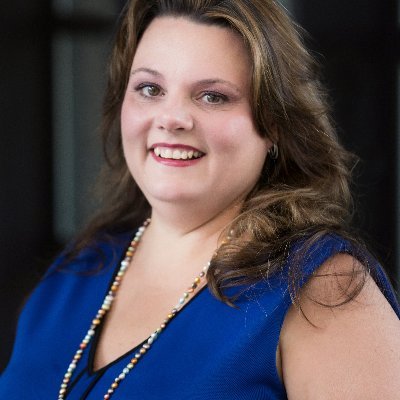 Bobbie Sue Rogers
Bobbie Sue Rogers is a Senior Technical Recuriter, Talent Acquisition Sourcer. She has a passion for data-driven recruitment strategies and consulting.
100 - Beginner
Soft Skills/Business
19:09